Thursday, April 30, 2009






(Fashion) Inspiration can be derived from various sources. One of which is music....
Take for example the song,
Take Your Time
by
S.O.S Band...
Were you checking out the 
silver
 and the
sailor jackets
???
Now
that's
inspiration... So BE INSPIRED...
Wednesday, April 29, 2009
Which came first, the

chicken

or the

egg

??
Pair

Vintage Geometric Shorts

like these.... with a

'Modern' Print Blazer

, like this...
+
Et voila, this is what you produce (but BETTER!), kinda sorta....
Since I was stressing the value of
House of Holland
(personal lover), thought I'd highlight some pieces from his
Spring 2009 Ready to Wear
collection.
These are just so sexy... 
Item: White Studded Canvas' by

f-troupe
This was a Beautiful
80s Navy Blue Abstract Striped Shirt Dress
that is now going to be ABUSED by some other person!!!  D*&M'IT!!!!
I just lost THE MOST INCREDIBLE item to another Vintage Hunter---who was obviously more skilled than I. the Faux. arghhh!!
This is the only sound I hear... 
This is the only sound...
The Sound of Silence
.....
Item: Rain Drops Ankara Dress by
Emua Fashions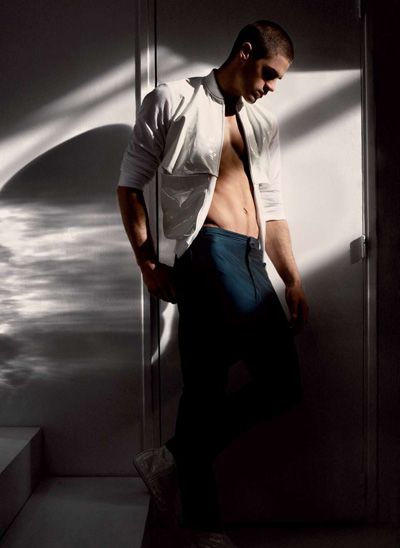 Magazine:
SO CHiC
, May 2009
Editorial: "Miami Vice"
Model:
Chad White

Photographer:
Sune Czajkowski
We need a

MAN

. a

PLAN

. & a

TAN

....
Who would also wear a

Cardi-GAN

&

Pan.ts

like this.....
(I tried, i tried, lol...)
Items
: both Cardigan & Denim Trousers by
Claude Grante
Buy the Indigo Denim Trousers HERE! ($274)
Buy the Grey Cardigan HERE!($548)
I've become a
JUMPSUIT JUNKIE
...
I currently have my eyes on this
Black & White 80s Mesh Romper
....
And I know it all stripes and no dots but just looks so much like a piece from

House of Holland

. 
I'm sorry, people can't hate as much as they want, but as far as Fx.Foreigna is concerned, 
Cassie
's hair is on point!
She's channelling what we call the
'A.D.D' =

the 

'Alice Dellal Do'
and I think she looks absolutely 'Fetch' (Mean Girls).....
She has the face to pull it off... Don't even get me started on that outfit cus' its FIYA!
What do you think about
YSL's Cage Boot
?? It's been featured everywhere lately. It's very edgy and I would say that only certain people can pull it off....
But NEVER EVER EVER let another person's words discourage YOU from wearing something you fancy! We all have the right to ROCK! Let no man be the judge of your character--let NO man or woman call you a plain Jane! If you want to rock
neon pink tights
with a large black v-neck tee-shirt, then DO IT and don't look back!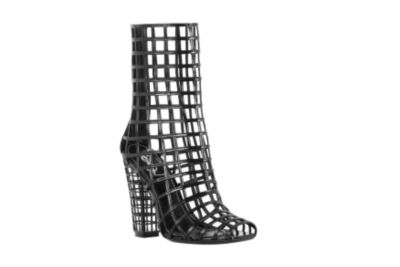 Heed the movements of the lovely
Beyonce
...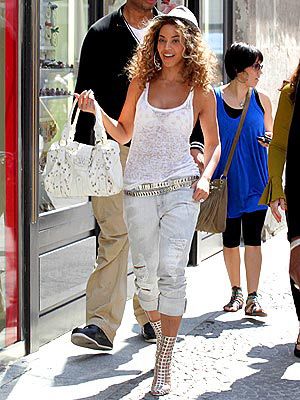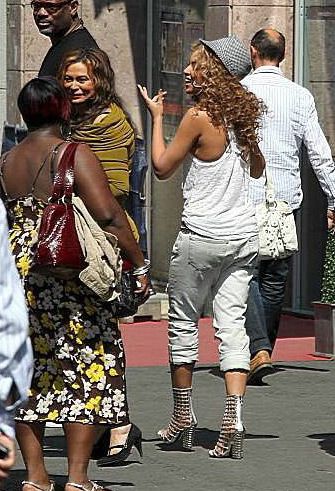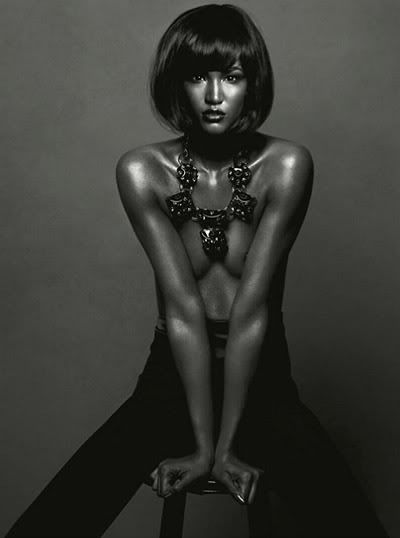 Magazine:
Acnes Paper Sweeden
(Summer )
Editorial: "L'amant"
Model:
Sessilee Lopez

Photgrapher:
Daniel Jackson
Okay, is it JUST ME? Or did the Stars REALLY REALLY put on their game faces to shine at
Chloé
's L.A. Opening Bash?? Yes! They all looked THAT good!
Chloë Sevigny & Kate Bosworth.
(I tell you, the maxi-skirt is coming back with a vengeance!)
Amber Valletta & Camilla Belle
Kate Bosworth, Ralph Toledano, Chloë Sevigny, and Hannah MacGibbon.
Who could forget when
Maxwell
blessed us with his talent by coming out with the song,
This Woman's Work
?
\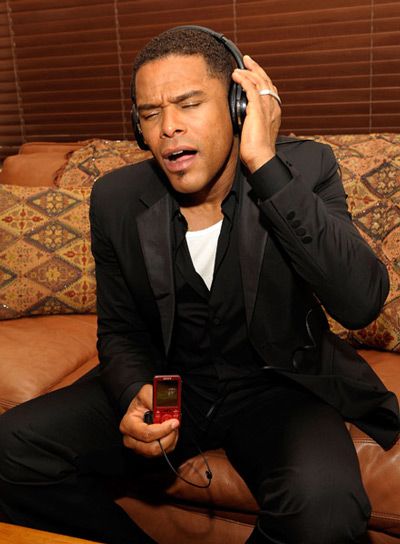 Well,
he's back after
SEVEN YEARS
!!!
His new song, entitled
Pretty Wings
is just as beautiful! 
Thank you for the return, Maxwell!
Here's a snippet of his new song: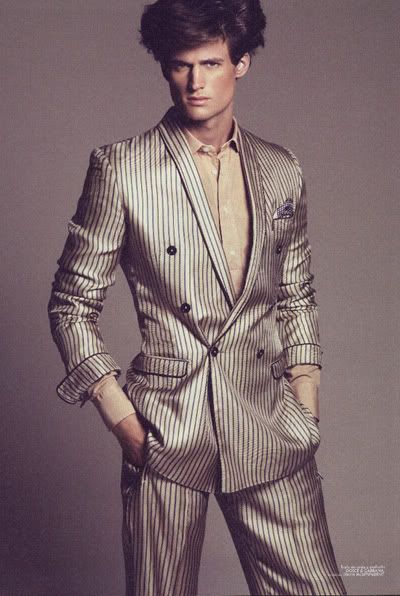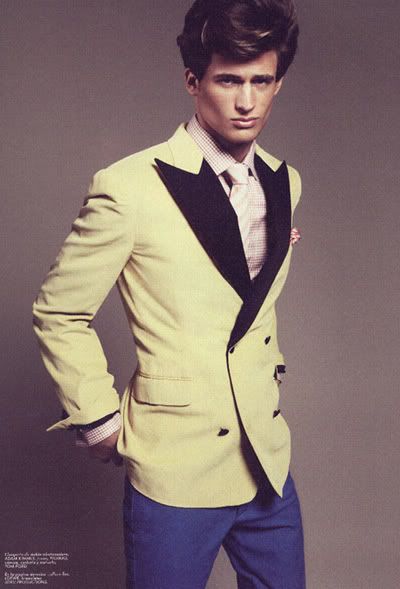 Magazine:
Hercules
, May 2009
Models:
Garrett Neff

Photographer:
Paola Kudacki

Website: www.herculesmag.com
V.I.N.T.A.G.E TRAVELLER.
For the latest-PAST-trends, fashions, l'histoires...